Bring your blankets and lawn chairs to the Madisonville City Park and join us for Praise in the Park on Sunday, July 2 at 7 PM. Enjoy this free outdoor concert featuring Contemporary Christian artists Building 429 and Hawk Nelson.
B429
Through their songs and their high energy live shows, GRAMMY-nominated Building 429 is a band that has been touted throughout their 15-year career as "authentic and amazing – uplifting and unforgettable."
Since the release of their debut album in 2000, Jason Roy (vocals), Michael Anderson (drums), Jesse Garcia (guitars), and Aaron Branch (bass) have tirelessly and passionately exhorted the faith community with popular battle cries such as "Where I Belong" and "We Won't Be Shaken." In fact, their song have also reached the peak of the radio charts. Building 429 held the No. 1 spot with "We Won't Be Shaken" on Billboards Hot AC/CHR chart and AC Indicator for multiple weeks, eventually resulting in a nomination for the band at the 2014 Billboard Music Awards (Top Christian Song). Previous to that, "Where I Belong" (from 2011's Listen To The Sound) became one of the longer No. 1 singles in Billboard history of Billboard's Christian charts with a whopping 15 weeks at the top. "Where I Belong" went one to be named 2012 Christian Song of the Year and recognized as BMI's 2013 Song of the Year.
B429 also received recognition with a GRAMMY nomination in 2013 for Best Contemporary Christian Music Album (We Won't Be Shake), a KLOVE Fan Awards nomination in 2014 for Best Group of Duo of the Year, Billboard's 2012 Christian Songs Artist of the Year and Christian AC Songs Artist of the Year.
Hawk Nelson
This group of four guys has won the hearts of thousands since its debut release in 2004. Originating from Ontario, Canada, they've been awarded two Canadian GMA awards, multiple GMA Dove Award nominations as well as a JUNO nomination. The band was also once voted CCM Magazine fans voted them as their "Favorite New Artist" in their Reader's Choice Awards.
Made, their sixth album, debuted at No. 2 on the iTunes Christian & Gospel chart as well as in the Top 100 overall albums. Their radio single "Words" went No. 1 at Billboard's Christian Hot AC/CHR and remained in the Top 10 for 22 weeks.
Their audience is expanding thanks to their music's exposure on NBC, MTV, WB, WGN, KTLA, Nickelodeon and the NFL Network. Their songs have also been used with special promotions for American Idol, the NFL, Nike, JCPenny's, Olympics, and the NHL.
Just as the band feels like they're just getting started, one of the songs of the album explores that sentiment. "American Idol" picked up "Just Getting Started" and used it in promotion for their show during the 2014 World Series.
July 4th Music & Fireworks 
The Free will take the stage at Madisonville City Park at 6 pm on July 4.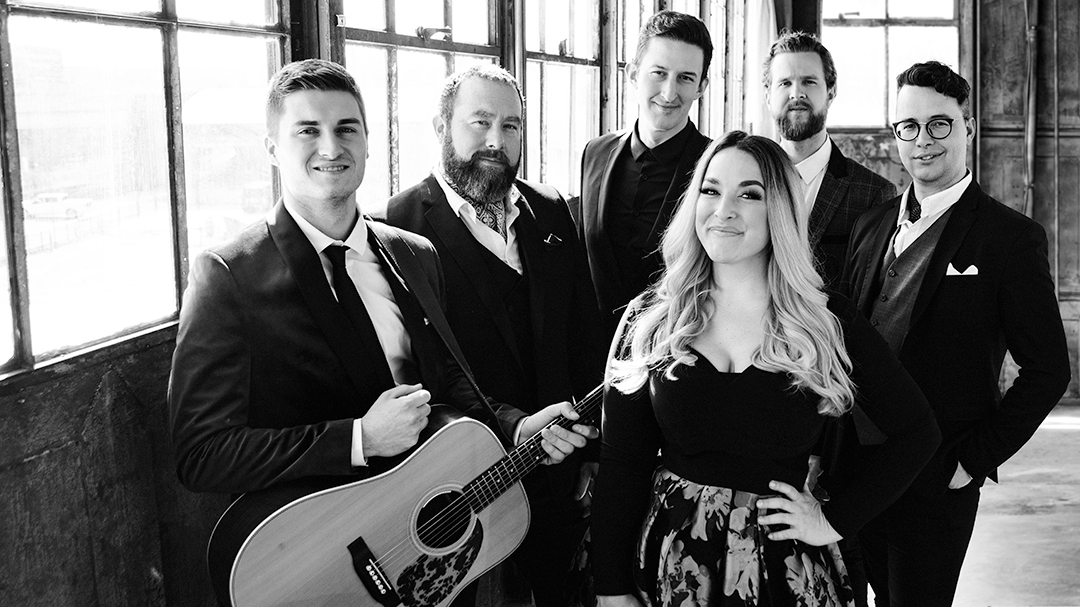 The Free is upscale party band that blends modern style and rootsy charm. The Free hail from the South but are not a Southern rock band, a distinction that becomes obvious as soon as the band takes the stage. They keep up with the latest from Bruno Mars and Taylor Swift, effortlessly transition to musical comfort food from artists like Mumford & Sons, Tom Petty and Johnny Cash, and perform their show with a stylish, youthful energy and a homespun flair all their own.
Fireworks begin at 9 pm.